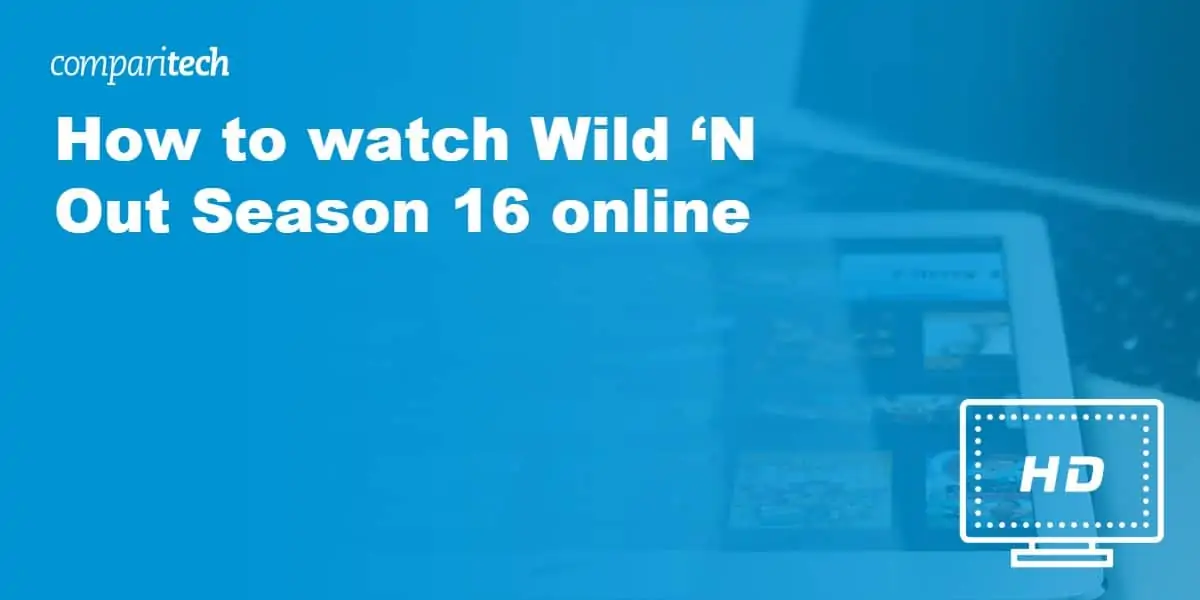 The sixteenth season of Wild 'N Out will premiere at 8 PM EST / PT on August 10. Nick Cannon will once again be hosting, and there'll be another 27 episodes to look forward to. Interestingly, some of these were filmed pre-pandemic and some recorded just this year. Interested? Just keep reading; we're about to explain how to live stream Wild 'N Out season 16, wherever you are in the world.
Don't be tempted to use third-party sources for streaming the new series of Wild 'N Out. These are notoriously unreliable and frequently get taken down for copyright violation. Additionally, their video quality is usually very poor. Luckily, watching Wild 'N Out online is actually very easy, and there's a workaround that'll let you stream the whole season for free. In other words, there's no need to put your faith in shady, unauthorized sources.
This show will only be shown on geo-restricted streaming platforms. If you're traveling outside of your home country, you'll need a Virtual Private Network (VPN) to watch via your usual services.
How to stream Wild 'N Out online from abroad
VPNs help keep you safe by encrypting your internet traffic, which prevents hackers from seeing what you do online. They're also great at hiding your true location; by connecting to a server in a different country, you can bypass regional restrictions and access your favorite services no matter where you are in the world.
Here's how to watch Wild 'N Out online from anywhere:
Begin by choosing a suitable VPN service. We recommend using NordVPN but Surfshark and ExpressVPN are excellent choices as well.
Install the VPN app onto whichever device you plan on watching with. Most major VPNs permit around five connections at once, which is great if you stream on multiple devices.
Log into the app and select a server in the US. This will trick VH1 into thinking that you're really in the United States.
Now, just log into the VH1 website with your provider details and start streaming. If your video fails to play, clear your cookies and reload the page. Still having problems? Get in touch with your VPN's support team for one-on-one assistance.
New episodes of Wild 'N Out will be broadcast live. To prevent you from missing out due to unforeseen technical trouble, we strongly recommend making sure your VPN works properly with VH1 ahead of time. The services we've mentioned above all offer 24/7 live chat, so you're never more than a few minutes away from getting help.
WANT TO TRY THE TOP VPN RISK FREE?
NordVPN offers a fully-featured risk-free 30-day trial if you sign up at this page. You can use the VPN rated #1 for VH1 with no restrictions for a full month. This is perfect for travelers looking to stream Wild 'N Out during their travels abroad.
There are no hidden terms—just let customer support know within 30 days if you decide NordVPN isn't right for you and you'll get a full refund. Start your NordVPN trial here.
How to watch Wild 'N Out online on US TV
You'll be able to stream new episodes of Wild 'N Out live on VH1. Not only that, but they'll be added to the service's on-demand library shortly after they finish airing. Don't feel like waiting a week between episodes? No problem: VH1's library also includes seasons 12–15, so there's plenty to keep you occupied.
If you have cable TV, there's a good chance you'll be able to log directly into the VH1 website and watch at no added cost. Luckily, it's also possible to sign in with a fuboTV, YouTube TV, or Hulu with Live TV account, since this means you can watch Wild 'N Out online without cable. Now, these services usually cost around $64.99 USD per month. However, if you're patient, you could wait until the series is over, then make use of their free trials to effectively stream the whole thing for free.
Looking for older episodes? Amazon Prime Video has the first two seasons, but you'll have to purchase them for $14.99 each. Paramount Plus, on the other hand, costs just $4.99 per month and currently offers seasons 5, 7, 8, 9, 10, and 11. There is currently no way to watch seasons 3, 4, or 6 legally online.
These services are all region-locked, so you'll need a VPN to use them outside of the US. Still don't have one? That's alright: NordVPN comes with a 30-day money-back guarantee, giving you the chance to try it out completely risk-free. If it doesn't meet your expectations, just cancel to receive a full refund.
What do we know about Wild 'N Out season 16?
First of all, we know that Nick Cannon is back as the host. This was in doubt for a while, given that he recently made anti-semitic remarks on his podcast. Cannon has since apologized, however, and appears to be trying to move past the incident.
Of course, the main draw of this show are the guests themselves. While we don't know the full lineup (what'd be the fun in that?), we do have a fairly extensive list of stars who'll be making an appearance. Here are just a few:
Trina
Latto
Rick Ross
Fat Joe
Coi LeRay
Freddie Gibbs
Loni Love
Erika Banks
Karlie Redd